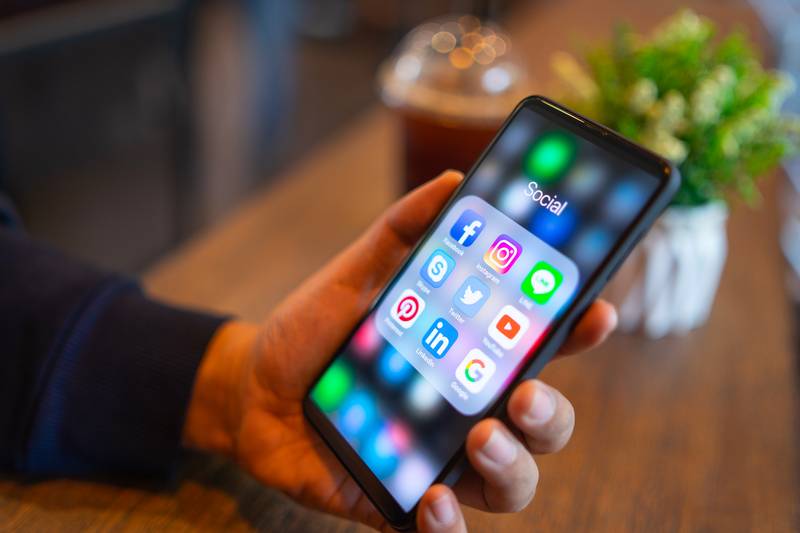 Agence SMA Stratégie de Branding
Valorisez votre image de marque et gagnez rapidement de la visibilité au profit de votre notoriété.
Engagement sur les réseaux sociaux
Interagissez avec votre communauté et mesurez leurs réactions en lien avec vos publications.
Génération de trafic
Utilisez la publicité sur les réseaux sociaux pour mettre en avant vos offres commerciales, pour générer des conversions et recruter de nouveaux clients.
Performance
Atteignez tous vos objectifs de performance grâce à une stratégie Social Media Ads pertinente. Génération de chiffre d'affaires, augmentation des conversions ou encore amélioration du ROI, nos experts digitaux sont là pour vous permettre d'atteindre vos objectifs.
Drive-to-Store
Augmentez le trafic de vos points de vente en exploitant vos plateformes de Social Media Ads. Mettez en avant vos produits ou vos opérations spéciales en magasin et ciblez votre clientèle.
Social Media Ads Strategy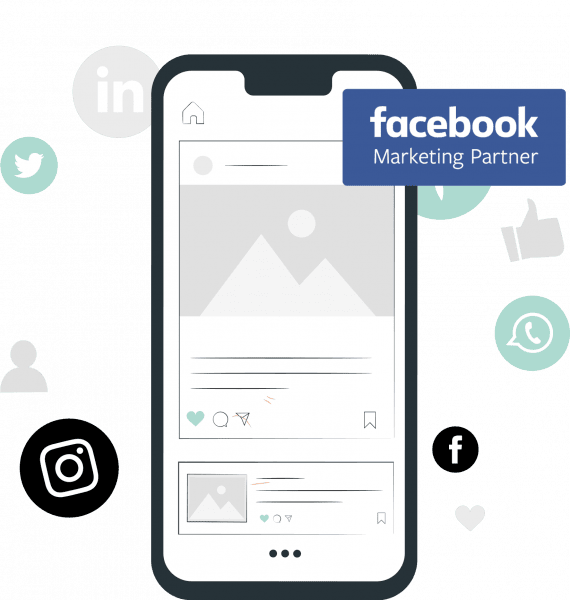 Our Social Media Ads division is specialized in conducting your advertising campaigns on social networks. Rely on our experience and commitment to deploy your SMA strategy.
Demandez un audit
Social Media Advertising
You want to take advantage of the reactivity of your audience on Facebook, Instagram, Snapchat, Twitter, Twitch, Pinterest, TikTok or Linkedin in order to increase your turnover tenfold? Benefit from the expertise of our Social Media Ads team specialized in the development, execution and optimization of Ads campaigns on social media.
With a team of consultants coming from large advertising agencies, we take up the challenge to durably increase your notoriety and develop your turnover. We master all aspects of social media advertising to develop your brand image while maximizing your ROI.
Because each mission is special, you benefit from a personalized and innovative approach to each of our interventions.
Our secret lies in the elaboration of a powerful Social Media Ads strategy, tailor-made and designed to satisfy your growth ambitions. We combine this with search engine campaigns provided by our agency SEA to amplify their impact on Google. AdQuality is also a high level of expertise in the use of tools for analyzing and measuring your digital performance.
Use the power of social networks to develop your notoriety
Notre méthode pour optimiser vos annonces
Our know-how, recognized and certified by the services in charge of Ads campaigns on Facebook and Instagram, Twitter or Linkedin… guarantees the execution of your projects according to the rules of art. To this end, we have developed a performance-based methodology.
In general, our social network specialists first create your social ad accounts and then configure the ads. The multiplicity of platforms makes it necessary to specialize these accounts and to integrate the parameters specific to the technical aspects of each of them.
We then perform an audit of your landing pages to optimize your conversion rate. On the basis of a comparative study of the competition and the result of the audit, we make recommendations to implement, according to your growth objectives, an effective advertising strategy.
Enfin, nous activons les annonces en postant les différents formats conçus, stimulons les équipes et responsabilisons tous nos spécialistes pour le pilotage de la campagne. Le processus s'achève par le minutieux suivi de chaque événement avec un reporting périodique et une analyse des performances de la campagne.
Les réseaux sociaux : vos alliés pour développer votre chiffre d'affaires
Facebook, Instagram, Snapchat, Twitter, Twitch, Pinterest, TikTok and Linkedin hold the largest share of the social media market, making them strategic channels for rallying all types of targets, of all ages and from all countries to your campaigns. Their great attractiveness allows you to generate qualified traffic and monetize your online presence, whatever your field of activity.
To get the most out of social networks, there are many parameters to consider. It is for example the analysis of peak hours, the appropriate language according to the targets, the formats of the advertisements and especially the actions expected from the Internet user. These are all aspects that we exploit in each of your SMA campaigns in order to achieve the notoriety you are looking for in record time.
Our SMA agency has the technical skills to develop your popularity and is committed to putting them to work for you. So, like many companies, reach out to more prospects by opting for our expertise.
At the same time, our marketplace agency is at your disposal to help you develop your international sales.
01
Ce que nous vous offrons chez AdQuality
A Social Ads campaign is expertise, experience and above all a combination of actions. To ensure the success of your SMA strategy, we offer you a range of services, including the management and optimization of all your advertising strategies, from the first days until the end of the partnership.
Ready to support you, our team of consultants performs an audit and provides advice to better guide your campaigns and ensure their success. If you want to breathe new life into your marketing strategies, acquire knowledge to put at the service of your business, our support will always be useful to you.
Take advantage of our beginner or advanced level training with a program that reinforces your ability to manage SMA campaigns independently.
Beyond the expertise you have access to at AdQuality, we offer you guarantees both for the execution of the campaign and for the respect of deadlines. Benevolence, transparency and a culture of excellence are the main foundations of our commitment to you.